Bryan and Joy's new Volvo for Hauraki.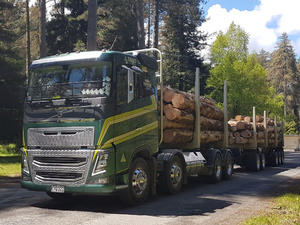 Bryan and Joy have put this stunning new complete unit on the road based in the Hauraki region, the Volvo replace's the Kenworth, the Volvo is fitted with new Kraft gear and is a credit to all.
Dont ask Joy about her new roof on the house!